Chase Bright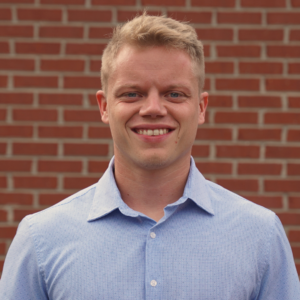 It's an incredible privilege to serve Christ and his people at Hardin Baptist Church. God saved me as a junior at Murray State University in the fall of 2017. He rescued me from my sin, called me out of darkness into his marvelous light, gave me a new identity, and forever changed my life. He called me to ministry soon after that, and opened the door for me to serve in the youth ministry at HBC beginning in August 2019, and have been here ever since. I love ministering to teens and preteens. I believe they are capable of so much more than what the world thinks they're capable of. That's why my ministry to them is centered on teaching and preaching God's Word, challenging them to know God's Word, love God's Word, and live God's Word with boldness.
The coolest part about me is (easily) my wife, Kaitlyn, whom I married in January 2019, and our three children, Maddux, Baylor, and Charlie. I love watching sports and staying active. Drinking coffee, reading books, and listening to podcasts are just a few of my favorite hobbies.
I graduated from Murray State in May 2019 with a BS in political science/legal studies. In August 2019 I began pursuing my M.Div. at Southeastern Baptist Theological Seminary, and, Lord willing, will graduate from SEBTS in May 2024.